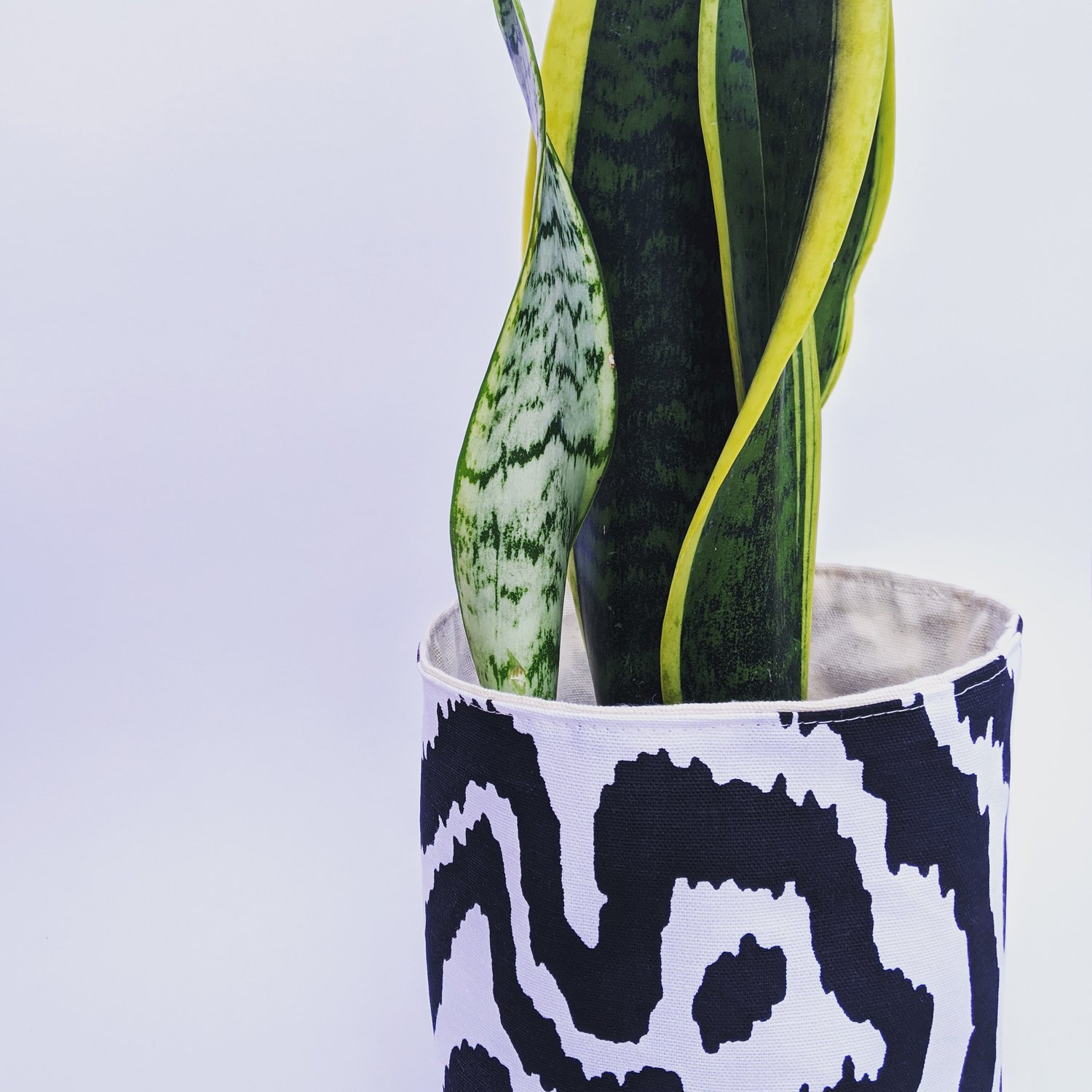 Inky
These bags are the perfect cover for those plain plastic pots or to change up the vibe of your existing pots without the effort of re potting. Made from mixed materials of outdoor fabrics, cotton, canvas' and jute fabrics. With a medium to heavy weight.
Aside from plants, they can also be used as a container for items in your home like, make-up brushes, stationary, socks, sewing things, small toys, fruit, keys & random things, essential oils or whatever else you can think of. Another idea is to use it as a gift bag and fill it with chocolates, bath bombs, soaps, hair accessories ……. Endless possibilities.
**Read on for important information**
SIZING
Mini // 2-3 inch pot suitable for mini succulents and mini nursery pots (3.5"H) $13
Small // 4 inch pot. (5"H)$18
Medium // 6 inch pot (7"H)$23
Large // tall 8 inch pot (9"H)$28
XLrg // 10 inch pot. (11"H)$38
Please contact for custom size pot, it can be done!
Heights vary whether being folded or not. These measurements are taken without folding.
You can fold down either inwards or out.
CARE FACTS
-Bags are machine washable, air dry
(Tie dye bags washed with like colours or on their own with cold water, no heat)
-Bags are not waterproof, I recommend removing pot for watering and putting a drip tray in the bottom.
-orders ship within 5 business days of ordering. I can't control shipping times during covid-19 pandemic.
-for local to Peterborough pick up put LOCAL in the memo section.
WHOLESALE is available, please contact me for rates.